Shall we dig in the ice and look for treasures?
This activity may seem more suitable for playing in the summer, on those hot days when we want to play with water. But really, playing with ice can be fun any time of year!
Discovering treasures hidden in the ice, feeling the ice break and jumping everywhere, feeling water splashes on your face. It's guaranteed fun! Playing with ice is an exciting sensory activity; children experience different temperatures and observe how the ice "disappears," giving way to the water. But where does the ice go? Children will discover that ice is solid water!
To prepare for this activity, just get a container to put water and some "treasures" as small toys for children. Then we put the container in the fridge overnight.
Let's start by removing the ice from the container and placing it on a tray or in a large plastic container with some materials for the children to use in excavating the ice.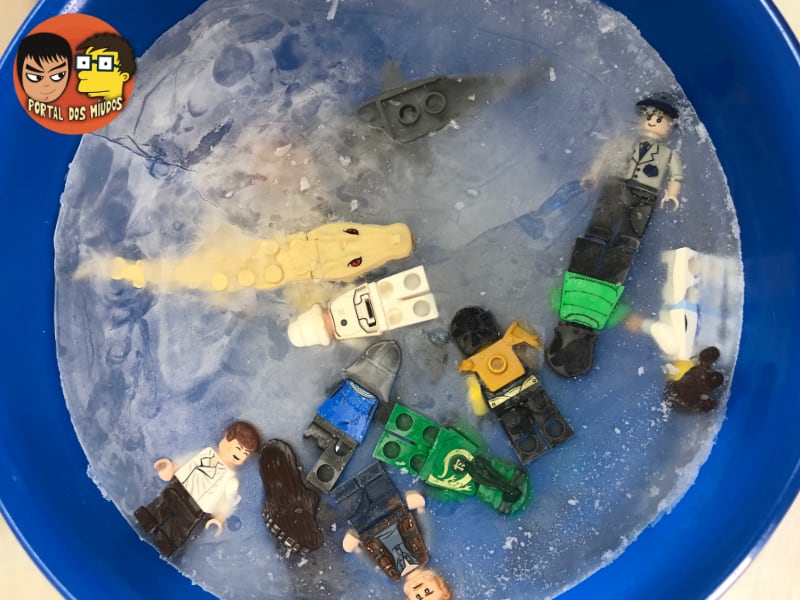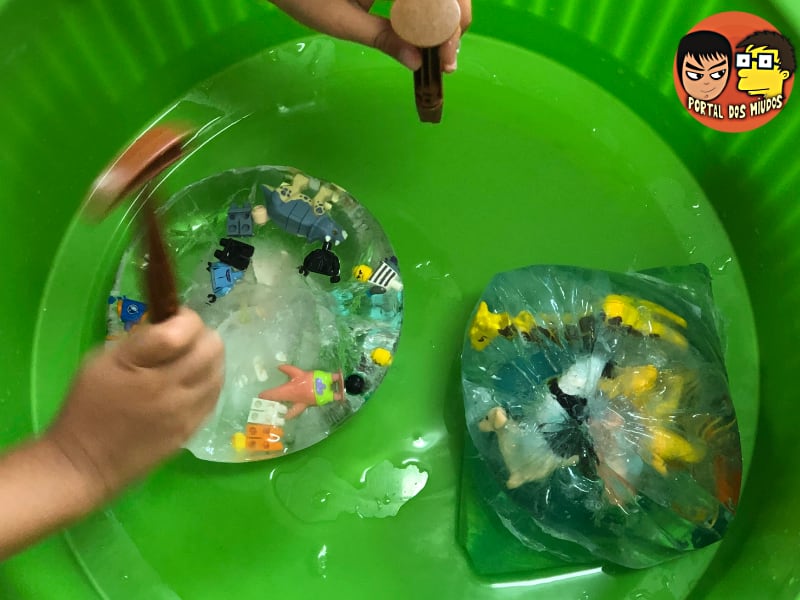 And let the excavation/fun begin!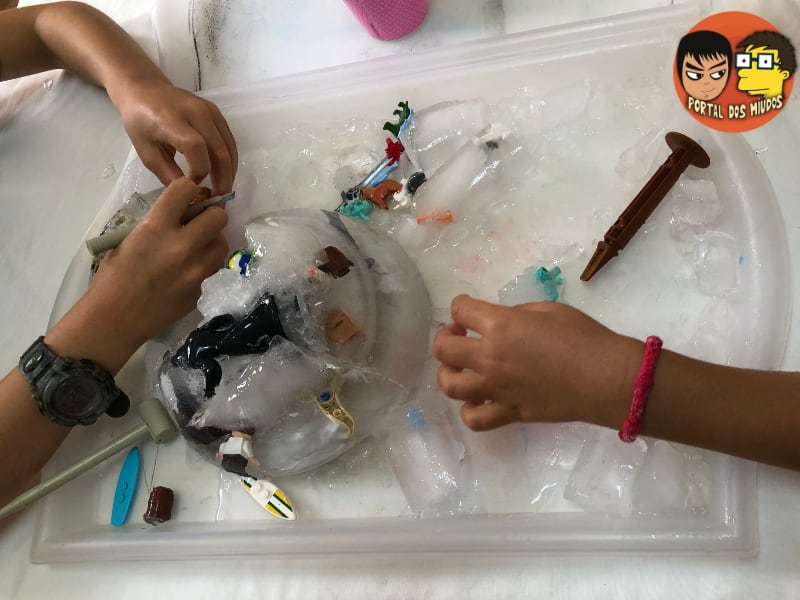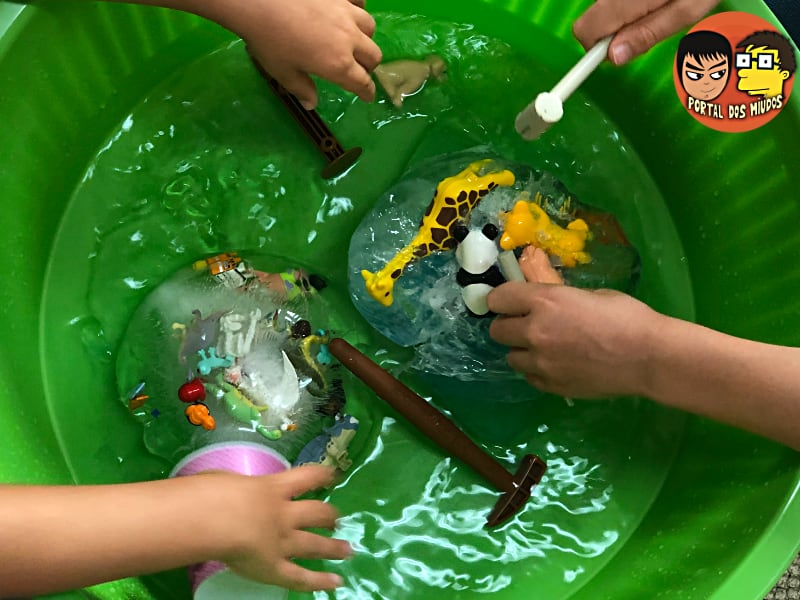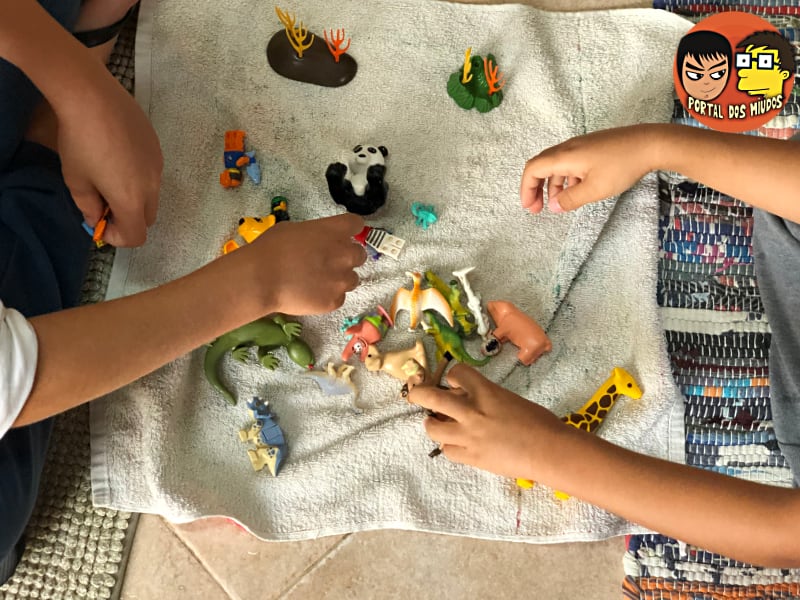 You can put animals (e.g., dinosaurs!) in the water container, put them in the freezer, and we have an animal rescue activity that kids will love!
Esta publicação também está disponível em:

Português