Let's make a hedgehog using the pine nut seeds from the pinecones.
This craft is easy and very fun for kids. You can take the opportunity to get to know the pinecones better and understand the origin of pine nuts.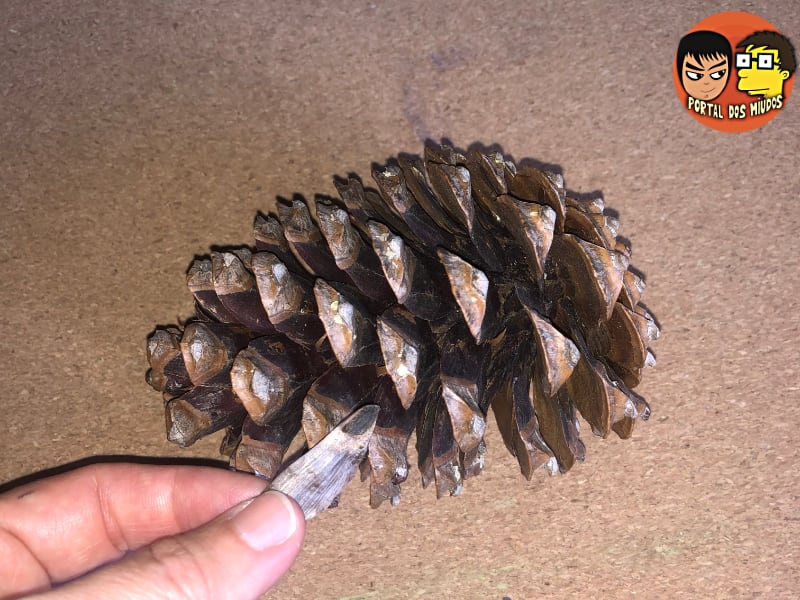 What you will need:
pine nuts seeds
pink cardboard
googly eyes
brown small pom pom
glue
scissors
pens or colored pencils
white A4 sheet of paper
Let's do it!
Start by drawing the shape of a heart on the pink cardboard (it will be the hedgehog's face). Cut it out.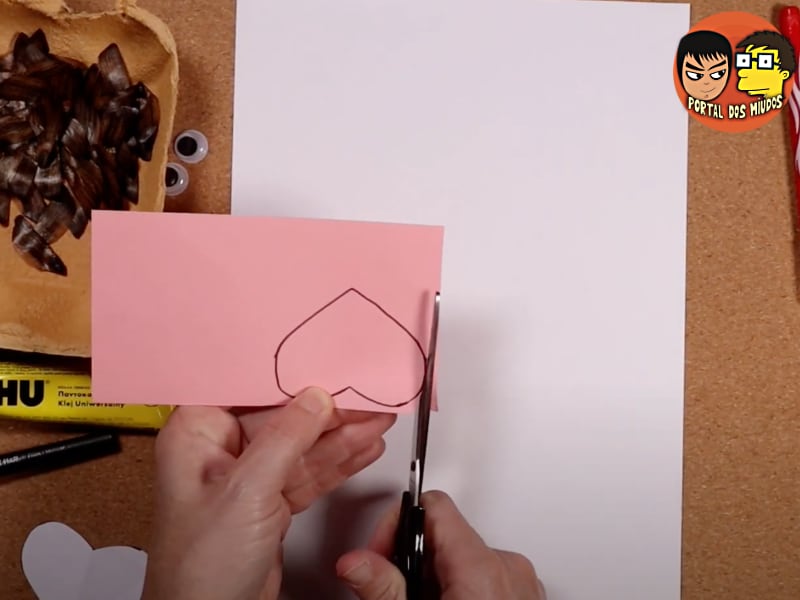 Glue the heart shape, more or less, in the middle of the white sheet.
Draw and paint the ears and glue the eyes (or you can draw them!).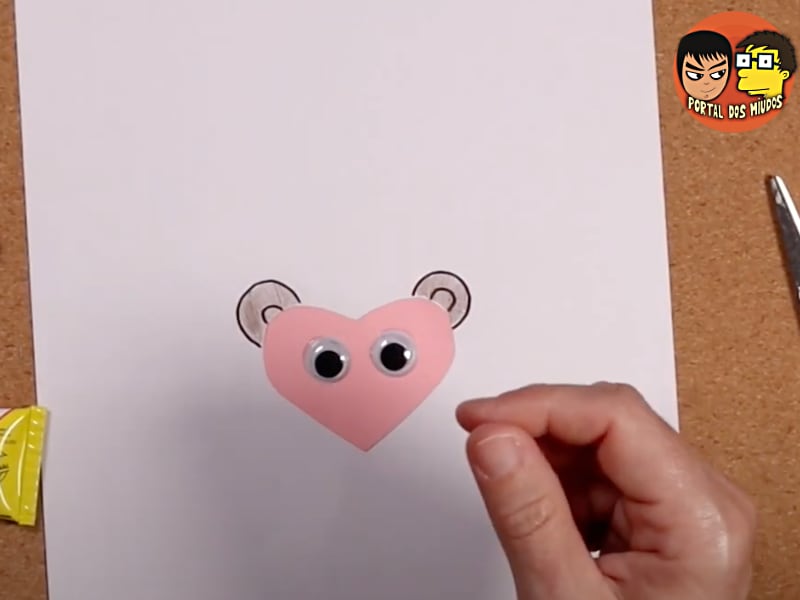 Start gluing the pine nuts around the hedgehog's face, and then another layer to form the body. Leave a pine nut seed to use at the end.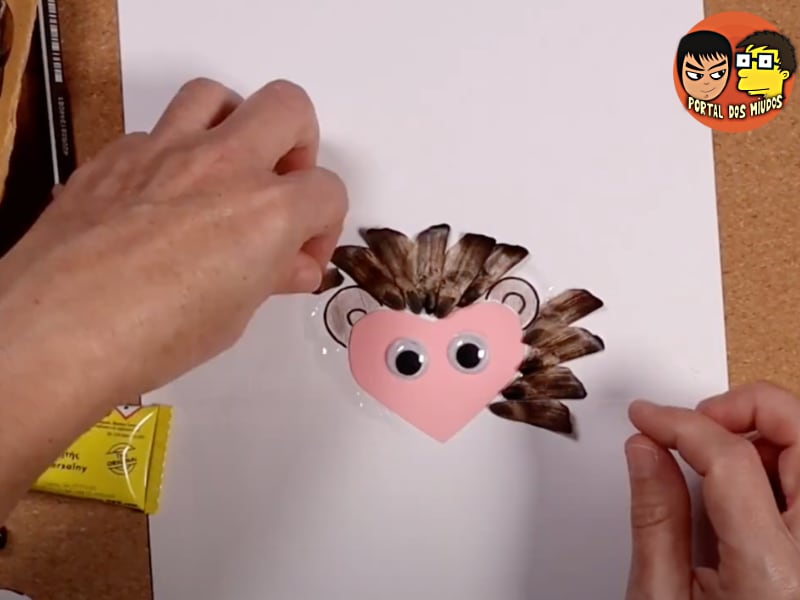 Then draw the paws and paint them. Glue the brown pom pom in place of the snout. See next image.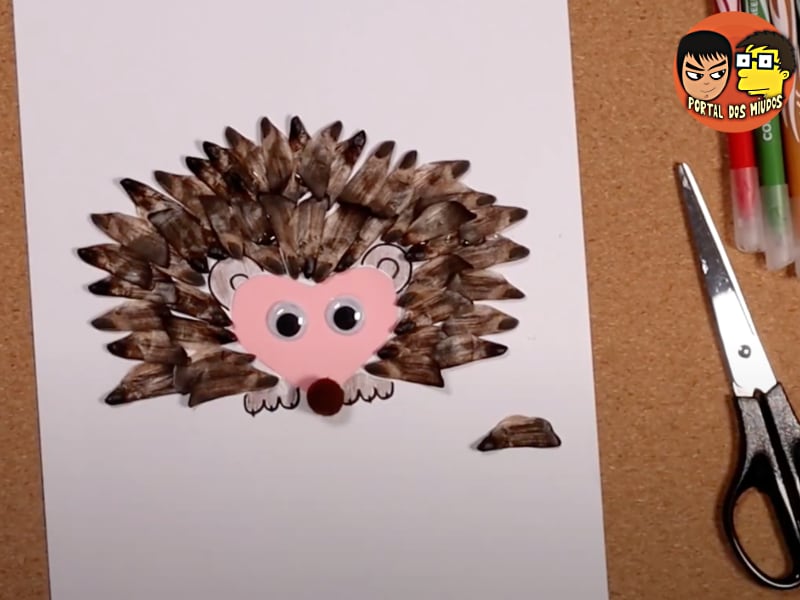 The pine nut seed you saved, stick it near the hedgehog. Glue a small googly eye, and draw a zig-zag around it like the little hedgehog's spikes.
Now you can draw some leaves around the hedgehogs and paint them. Use your imagination and have fun!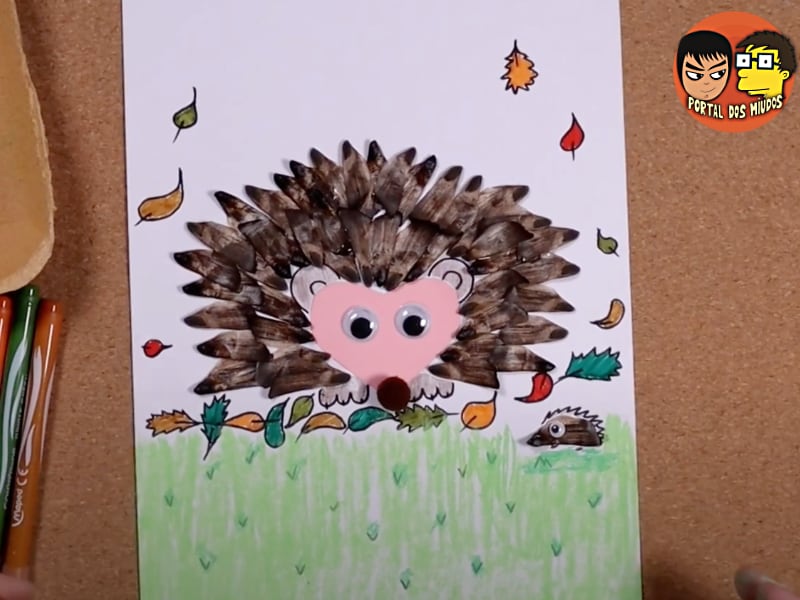 Esta publicação também está disponível em:

Português