Take a walk in nature, pay attention and look for a stick that will look good in your wind chimes.
We found our stick on one of the walks we usually take through the pine forest.
Materials you will need:
stick
brown cotton yarn or any other
wool
paperboard
animal template (you can download it below)
beads to decorate
googly eyes
scissors
glue
Tip: you can add something that makes noise to each animal, like a bell.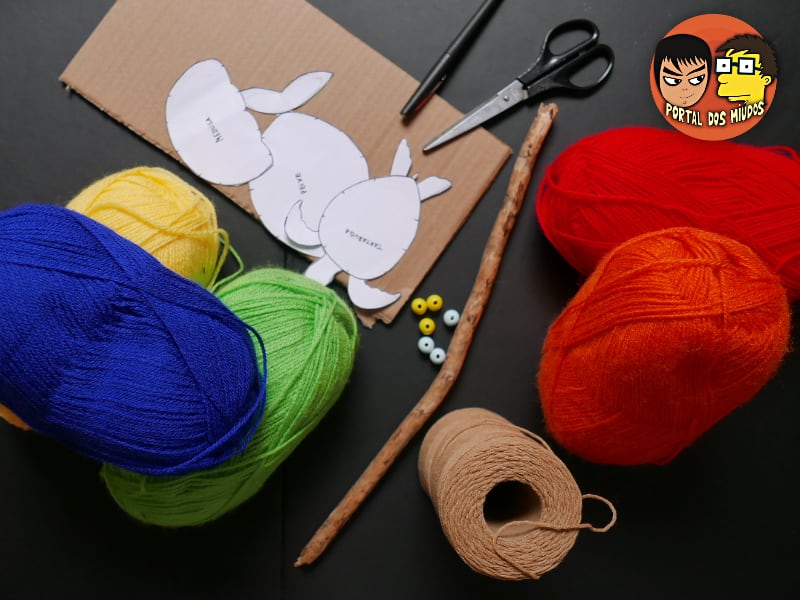 Let's build it:
Start by cutting out the sea animal templates. You can draw animals yourself to use as a template.
Use the templates to draw the animals on the card and cut them out.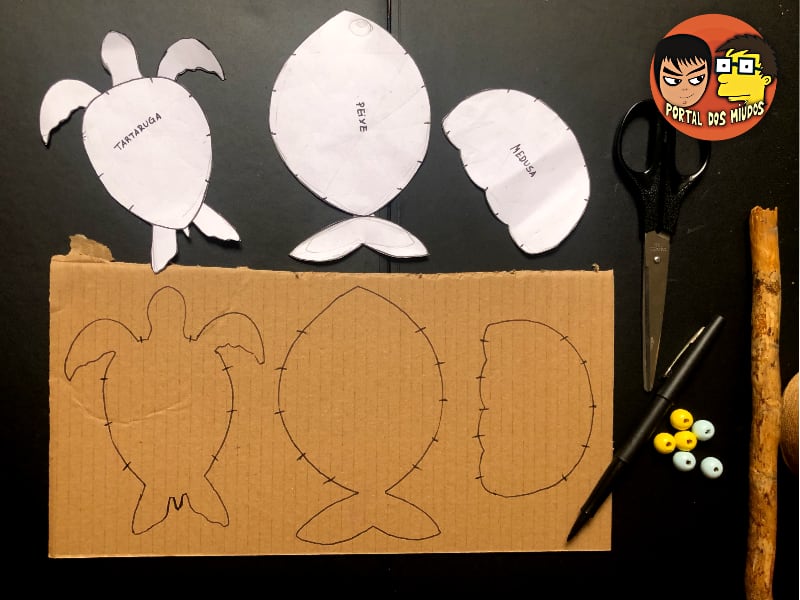 Make minor cuts in the indicated places on the template with minor scratches. Later, it will be the place where you will pass the wool.
Choose one of the sea animals where you will start. Next, cut two strands of wool, one of each color.
Take a thread and place the end in one of the cuts on the card, leaving a little yarn so that you can tie a knot at the end.
Pass the thread through the mold, through the cuts in the card. See the video below for how to do it.
When the yarn runs out, tie a knot in the back with the starting end.
Do the same with the other color yarn.
Choose some eyes (googly eyes like we used), or you can design one to your liking.
Repeat the same process for the other animals.
Cut three portions of brown yarn.
Take a portion, tie a knot in one of the animals, and place two beads. Watch the video to see how to do it.
Repeat the same for the other animals.
With the other end of the brown yarn, tie a knot on the stick, so it hangs later. Do the same for the other animals. Don't forget to leave some space between them.
Cut one last portion of a brown yarn that will hang your wind chimes. Attach each end of the string to the ends of the stick.
Watch the video where you can follow step by step the completion of this work and see the final result. Have fun! And remember that you can always add other details to your liking.
This work is suitable for children to do with the help of an adult, so it is ideal for good times between parents and children.
Download your sea animals template here:
Esta publicação também está disponível em:

Português